Used

2016

Lexus
RX 350 Base SUV
VIN: 2T2BZMCAXGC029219
Stock: 90616

Odometer

28,216 miles

Fuel Economy

19.0/26.0 mpg City/Hwy

Exterior Color

Silver

Interior Color

Black

Body

SUV

Transmission

8 speed automatic

Drivetrain

All-wheel Drive

Engine

3.5L V-6 cyl
Detailed Specifications
KBB.com Consumer Reviews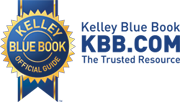 Lexus, please FIX drone noise and vibration issue!

By viwami |  on Saturday, January 27, 2018

2.0

GOOD: Sharp design and nice looking inside and out. Quality interior materials. No squeaking noises. Roomy interior, luxury feel. Good base stereo. BAD: Second year in production, and common issue with annoying drone noise + vibration still not fixed! Hard to believe!!! Transition is set for maximum mpg and hardly forcing higher gears / lower rpms causing drone noise and vibration coming from inadequately designed exhaust system while slow incline on higher gear/lower rpms. Dealer said: it is normal characteristic of the new RXs. 2016 and 2017 are affected, no fix until now (end of January 2018). Illogical entertainment system, very confusing to navigate, not intuitive at all. No manual on/off controls for AC. Slow throttle respond. Slow acceleration. Slow rear gate. Heavy doors. Voice recognition does not understand me most of the time. Too soft power-steering, feels like a driver has no 100% control. Too soft suspension (my is 2WD not F-Sport model) feels unstable in curves. Transition shifting is strange, sometimes is not sure what gear should choose. Definitely not what I expected form Lexus and 50,000.00. Our other cars: 2011 Outback 2.5 is quiet and smooth like years ago while dealer delivery, and absolutely outstanding 2017 F-Pace diesel - pleasure and fun to drive with no single issue. If you just need a machine to move you from point A to B, than RX is for you, but if you are car person and having enjoyment while driving....look elsewhere!

Expected way MORE from Lexus!

By waldograph |  on Tuesday, May 02, 2017

2.0

Me and my wife bought this RX350 (base 2WD) almost a year ago, and she drives it 75% of the time. We are in our early 40s, our first luxury vehicle, previously owned: Isuzu, 2 Hondas, Toyota, Mazda, and 2 Subarus. Recently we took a road trip Chicago Miami (3,000 mile R/T). Vehicle currently has 15,000 miles and after I read all the mixed reviews I decided to help the undecided. Except for 2 free scheduled maintenances (5,000 and 10,000) car was never in service for any issues. Exterior design: you will either love it or hate it, no comments here, it is a matter of individual taste. The good: 1. Luxury interior design with quality and soft materials. 2. Very roomy and quiet cabin, with absolutely no plastic squeaking. 3. Comfortable ride, not too soft, not too firm. 4. Very quiet up/down window operation. 5. Lots of room in the back seat. 6. Adjustable rear seats. 7. Great basic speakers. 8. Very efficient front heating seats. 9. Under the trunk floor actual spare tire, not like European competition just repair kit. 10. Nicely equipped base model. The bad: 1. Grinding (drone) noise while slow take off around 1,500-2,000 rpm. Reported to Dealer during scheduled maintenance and the answer was: vehicle is operating normally. 2. Transmission forcing higher gears / lower rpms to save gas, this makes Eco and Normal modes very lazy, Sport mode okay, keeping higher rpms and lower gears makes the drive a pleasure. 3. While idle, lots of vibrations of steering wheel, gear shifter and center console. 4. Throttle response is very, very slow (measured 0.6s). 5. When I start the car during cold months, it makes constant, a loud knocking diesel like sound in the engine, disappearing as vehicle warms up. Complained during 10,000 maintenance, and technician takes me to another brand new RX350. We started it and it sound like mine. He explained that high pressure fuel pump in the engine when its cold makes this type of sound and this is normal...? 6. Using the infotainment is very difficult, and screen menus are not intuitive at all. 7. Never know if AC is on or off, no indicator light or old fashion basic on/off switch. To check if AC is on or off you must go thru complicated 4 menu screens...unbelievable! AC compressor defaults to on, even when its 10F outside. 8. Trip odometers switches are hidden on the left side behind steering wheel. Even when stopped it is hard to locate and re-set trip odometer. 9. The front passenger door needs heavy force to close. I oiled it and closing is a bit smoother. 10. On the passenger side the chrome window trim has about 6 dents which we discovered the next day after we purchased (brand new vehicle!) Where is Lexus quality control? It looks like someone who installed the trim in the factory did this damage. 11. Transmission is confused many times and not sure what to do, hesitates when you give gas. When you add gas the throttle slowly responds and you ends up with one of two: rabbit jump, or turtle motion! 12. Automatic rear hatch closing or opening very, very slow.13. No loud beep signal when vehicle is locked from the key fob, you are never sure from the distance if vehicle is secured. 14. Tiny holes (perforation) on the seats makes it easy for crumbs to get stuck in 15. Not even an option to order heated rear seats. 16. Easy scratching high gloss interior surfaces. 17. 2018 Highlander getting the same engine. Think twice, and make your own decision before heading to store with your 50,000.

Terrible transmission; overly complicated

By Wimp |  on Sunday, December 24, 2017

3.0

I replaced a 2014 RX 350 with the 2017 model, and upgraded with the GPS system and the Mark Levinson sound system. My wife liked the older car but I wanted the new one since it was bigger and had a better ride on the highway. I wished I had kept the older car. While the overall ride of the 2017 is much more comfortable the 8 speed electronic transmission is terrible at low end speeds. First gear is a like a tractor pull and then it cant decide which gear to stay in when driving in stop and go traffic.. I mentioned this to the service rep when i went in for the 10M oil change, and I he did acknowledge that other owners had the same concerns. But no correction was offered probably because there is nothing they can do. I think the car is so heavy that Lexus had to figure out a way to keep the mileage figures reasonably honest hence this transmission. I have an old 2015 Cad SRX that is smooth as silk from a drive train standpoint and it makes the Lexus drive like a Yaris. I notice no difference in the sound system. The 2014 was barely audible on the highway at low volume levels and this car is no different. Complete waste of money. FInally, the car has too many hoops to jump through just to change basic settings (like the clock) and having to use the mouse is terribly distracting. The car is overly designed with frustrating options and controls; it makes you think Lexus engineers were in a contest to see how complicated they could make a car to drive. This is not Toyota bashing; I have had other models thru the years and trust the brand. The cars are reliable and hold their value but this car is poorly designed from an owner/operator standpoint.